Sviatlana Tsikhanouskaya invites to join the International Day of Solidarity with Belarus on March 25.
On March 25, Belarusians will celebrate the 105th anniversary of the proclamation of independence of the Belarusian People's Republic. Many call it Will Day, and some consider it Independence Day. In 1918, the Belarusians declared to the world that we were a nation and that Belarus was a free and independent country.
Belarusians traditionally celebrated Freedom Day with mass marches, rallies, and concerts. These celebrations in Belarus have been regularly accompanied by mass detentions conducted by Lukashenka's forces.
This Freedom Day is different from all the previous ones. On February 24, 2022, Russia launched a war against Ukraine with the use of the territory of Belarus. Lukashenka's regime became an accomplice in the war while the Belarusian people launched the anti-war resistance.
Since the beginning of the war, Belarusians in the country and the Belarusian diaspora have supported Ukraine in its struggle for freedom and independence. Belarusians have come out for anti-war marches and pickets, and Belarusian rail-way partisans have sabotaged railroads to stop the movement of Russian military equipment into Ukraine. Belarusian volunteers are fighting on the side of Ukraine, and the Kastus Kalinovsky Regiment has been formed. Belarusian "cyber-partisans" are conducting cyber-attacks on the internal systems of the Belarusian railroad to stop the movement of Russian military equipment into Ukraine, as well as on the systems of the Russian authorities. Just last week, partisans damaged a rare and valuable Russian military plane that was used to calibrate Russian attacks on Ukraine.
At the same time, the regime is doing its best to suppress the anti-war movement in the country. Since February 24, 2022, at least 1,575 Belarusians have been detained for their anti-war stance. Fifty-six people have already been sentenced to terms of imprisonment ranging from 1 to 23 years. 12 rail partisans have been sentenced to a total of 191,5 years. At least 31 people have been convicted of photographing/video movements of military equipment. 11 Belarusians are in jail on charges of wanting to fight on the side of Ukraine – 8 of whom have already been convicted.
HOW CAN I JOIN THE INTERNATIONAL DAY OF SOLIDARITY:
Organize public, virtual, or offline events on Belarus, discussing possible solutions and what the international community can do. Organize the appearance of visual symbols of support for Belarus #StandWithBelarus in your cities. It can be graffiti, banners, posters, hashtags on public transport info-boards, or placing flags on administrative buildings.
Hold discussions about the importance of officially renaming our country's name in your language (Weissrussland, Baltarusija, Hviterussland) to "Belarus".
Belarusians abroad can hold solidarity pickets on this day.
Launch media, offline and online campaigns: informing about the situation in Belarus, declaring that Belarusians are not equal to Lukashenka's regime, supporting Belarus' sovereignty and independence. You can also help by sharing news about Belarus on social media using the hashtag #StandWithBelarus.
Support the Kastus Kalinouski regiment of Belarusian military volunteers fighting in Ukraine,
Donate to foundations that raise funds and humanitarian aid, purchase medicines, protective gear, and vehicles for Ukraine's speedy victory. These are foundations and initiatives: BySol, ByMedSol, Free Belarus Center, Belarusian Youth Hub, Center for Belarusian Solidarity, Belarusian House in Warsaw, Partyzanka and FreeShop Partyzanka, Country for Life.
Solidarity with political prisoners and their families: Write letters or become "godparents" of political prisoners in Belarus. Visit the website of the Human Rights Center "Viasna" to learn more about political prisoners, or send a letter through the initiative letter.bel, donate to political prisoners, and get a postcard, shopper, T-shirt or mug from the "Freedom Postcards" initiative. Support Belarusians by donating to the funds to help political prisoners and their families – Country for Life, BySol, #BY_help.
Emergency assistance to journalists: legal and financial support, assistance in moving and staying abroad; support through Media Solidarity Belarus (MediaSol), Reporters Without Borders, International Media Support (Safety Fund).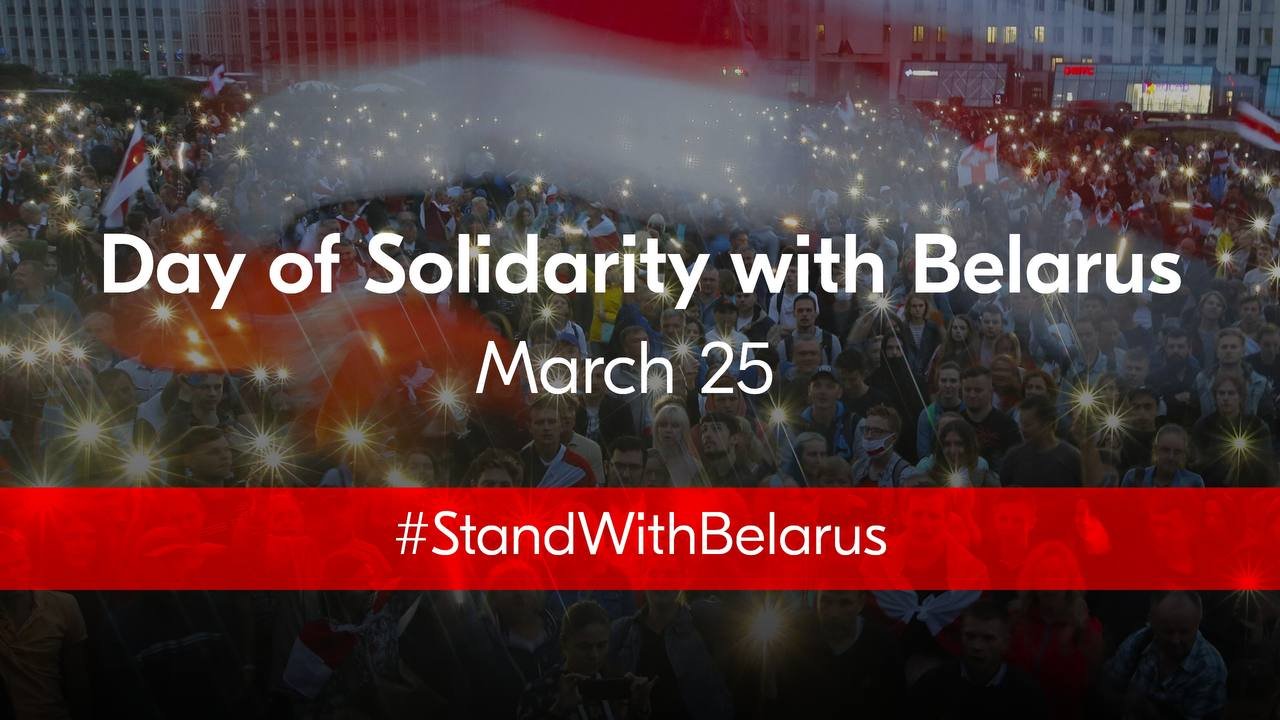 Source: Sviatlana Tsikhanouskaya