Sviatlana Tsikhanouskaya is visiting Zagreb at the invitation of Croatian Prime Minister Andrej Plenković. This is the first official visit of the Belarusian leader to Croatia. During her one-day visit, she held meetings with representatives of the Croatian government and Parliament and spoke at the University of Zagreb. Ms. Tsikhanouskaya also laid a wreath on behalf of the Belarusian people at the eternal flame at the Monument to the Homeland, which commemorates the heroes who fought for Croatian independence. The ceremony was accompanied by a guard of honor of the Croatian Armed Forces.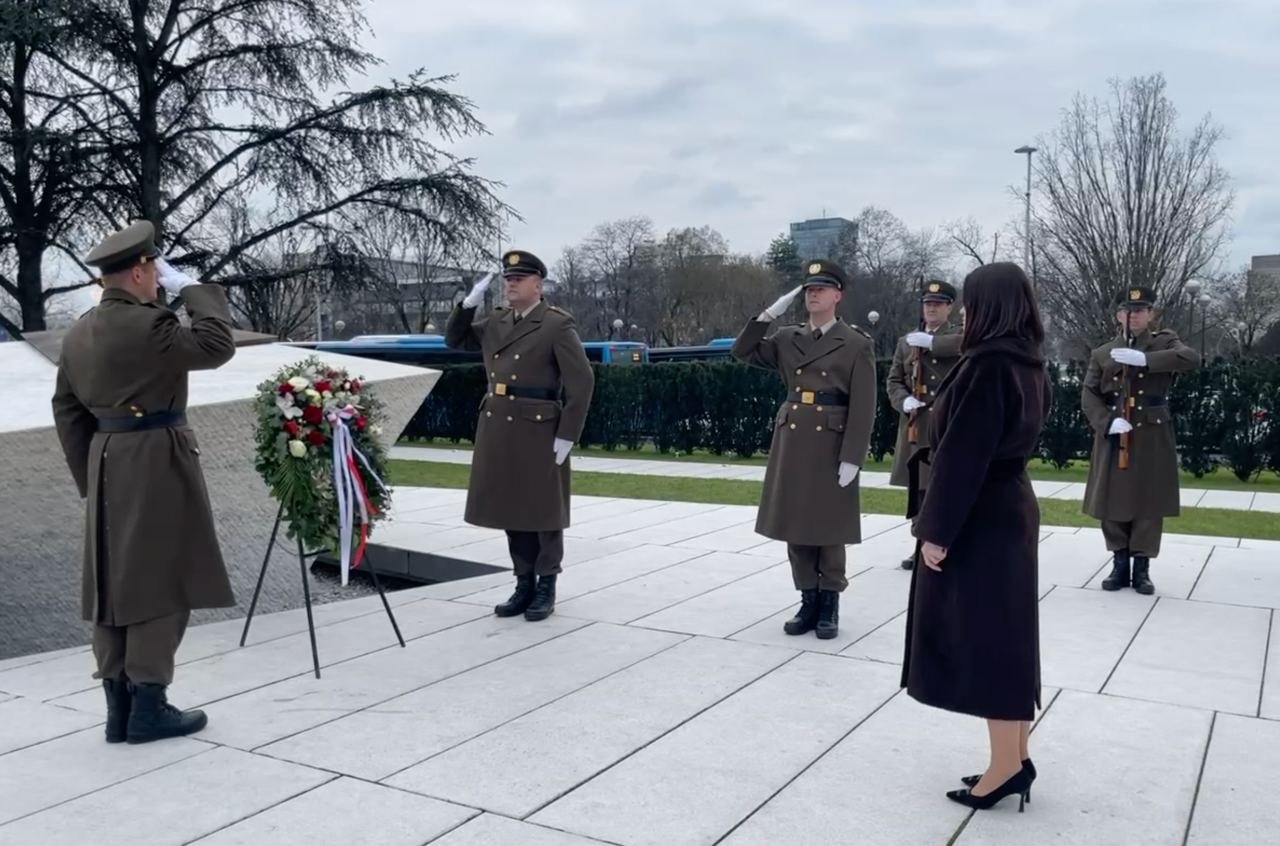 The Belarusian leader thanked Croatia for its support within the European Union, the Council of Europe, and the OSCE – Croatia has been consistently supporting the initiatives and proposals of the Belarusian democratic forces. Sviatlana Tsikhanouskaya handed over requests from the Belarusian diaspora, in particular, the proposal to abandon requiring apostilles from Belarusians who cannot return to the country. Ms. Tsikhanouskayaya also thanked Croatia, which joined the Schengen area, for its decision to start issuing Schengen visas for Belarusians. Visas are issued through the consulate in Moscow, but issuing visas in Minsk is also discussed.
Croatia will not recognize the decisions of illegal trials against Sviatlana Tsikhanouskaya, the Coordination Council, and other representatives of the democratic movement. Croatia will not recognize Lukashenka as president and will continue its cooperation with representatives of democratic forces.
Ms. Tsikhanouskaya spoke about the work of the United Transitional Cabinet, which is aimed, among other things, at preventing the full-scale participation of the Belarusian army in the war against Ukraine. She also called for sanctions against judges, security officers, propagandists, and members of the regime's Parliament who participate in or support political repression.
At the meeting with Prime Minister Andrej Plenković, Ms. Tsikhanouskaya talked about holding an international meeting to discuss Belarus, as well as developing a new EU strategy for Belarus. The PM represents Croatia in the European Council, composed of the leaders of all EU countries. Sviatlana Tsikhanouskaya outlined the problems in which Belarusians are counting on EU assistance: ensuring the withdrawal of Russian troops and ending any involvement of Belarus in the war; ending repression and achieving the release of political prisoners; bringing Lukashenka to justice, and holding negotiations for new elections.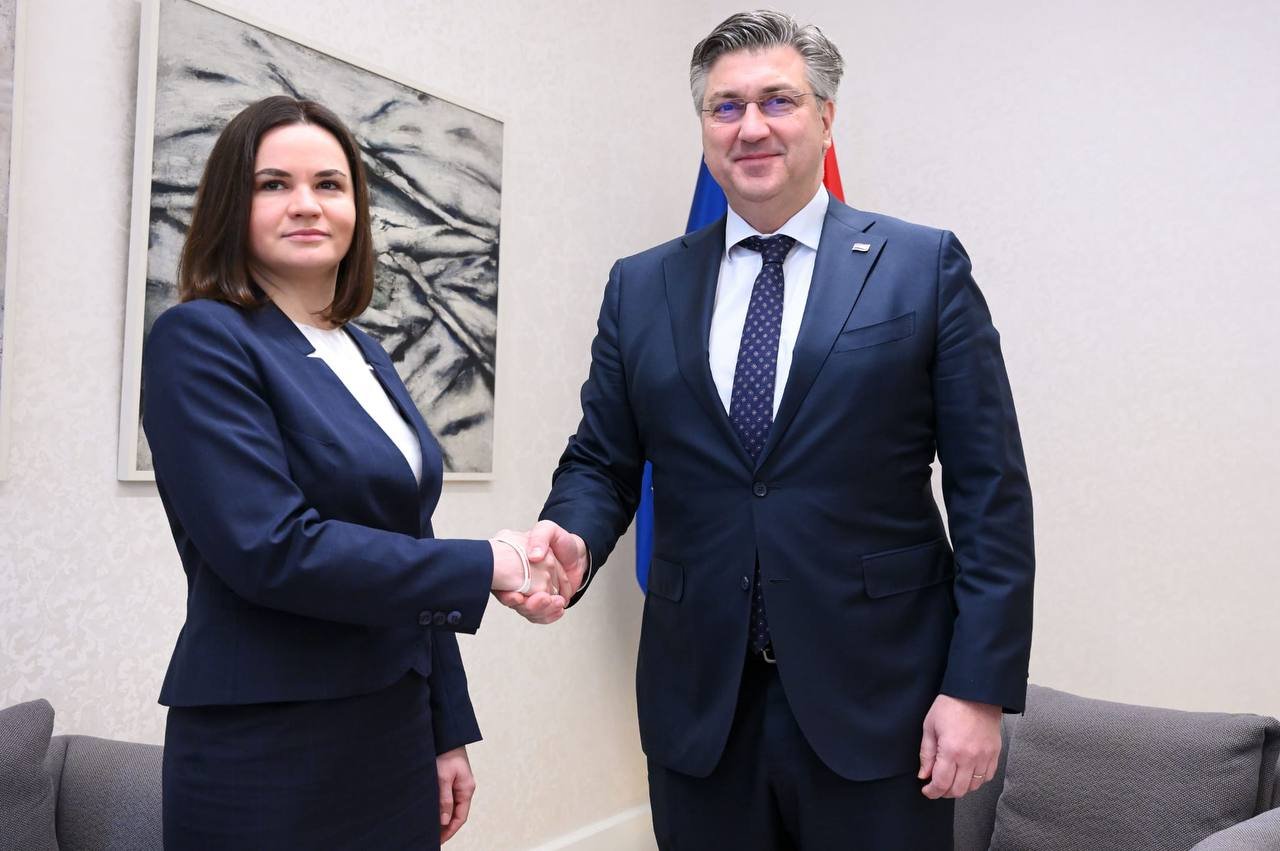 Sviatlana Tsikhanouskaya and Croatian Foreign Minister Gordan Grlić-Radman talked about reinvoking the OSCE Moscow Mechanism against Belarus and adopting measures under Article 33 of the International Labor Organization Charter over the repression of workers. The parties discussed a rehabilitation program for former political prisoners and families of the repressed. Similar programs already exist in Norway, Italy, and Spain. They also talked about student and cultural exchanges, as well as facilitating more translations from Croatian into Belarusian and vice versa.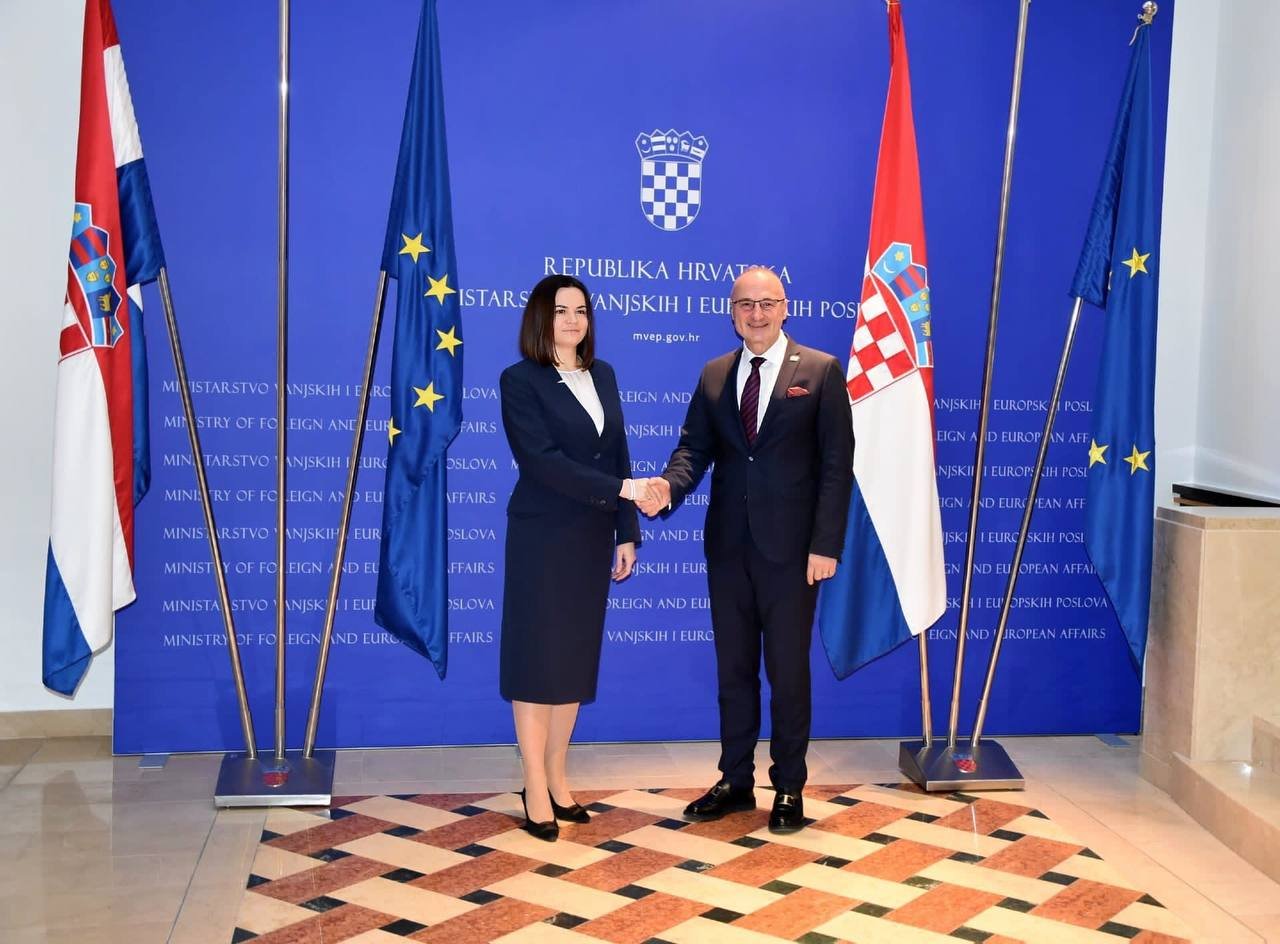 Source: Sviatlana Tsikhanouskaya