Sviatlana Tsikhanouskaya is currently on a working visit to Sweden.
Ms. Tsikhanouskaya met with the new Prime Minister of Sweden Ulf Kristersson. At the meeting, he underscored that Sweden has been supporting the Belarusian democratic movement and will continue its support. Mr. Kristersson and Ms. Tsikhanouskaya proposed holding a high-level discussion on Belarus during the Swedish EU presidency. The National Leader of Belarus spoke about the situation of Maryia Kalesnikava, Ales Bialiatski, and the trial against the railway partisans. The leaders also discussed the death of Makei and its implications for the regime.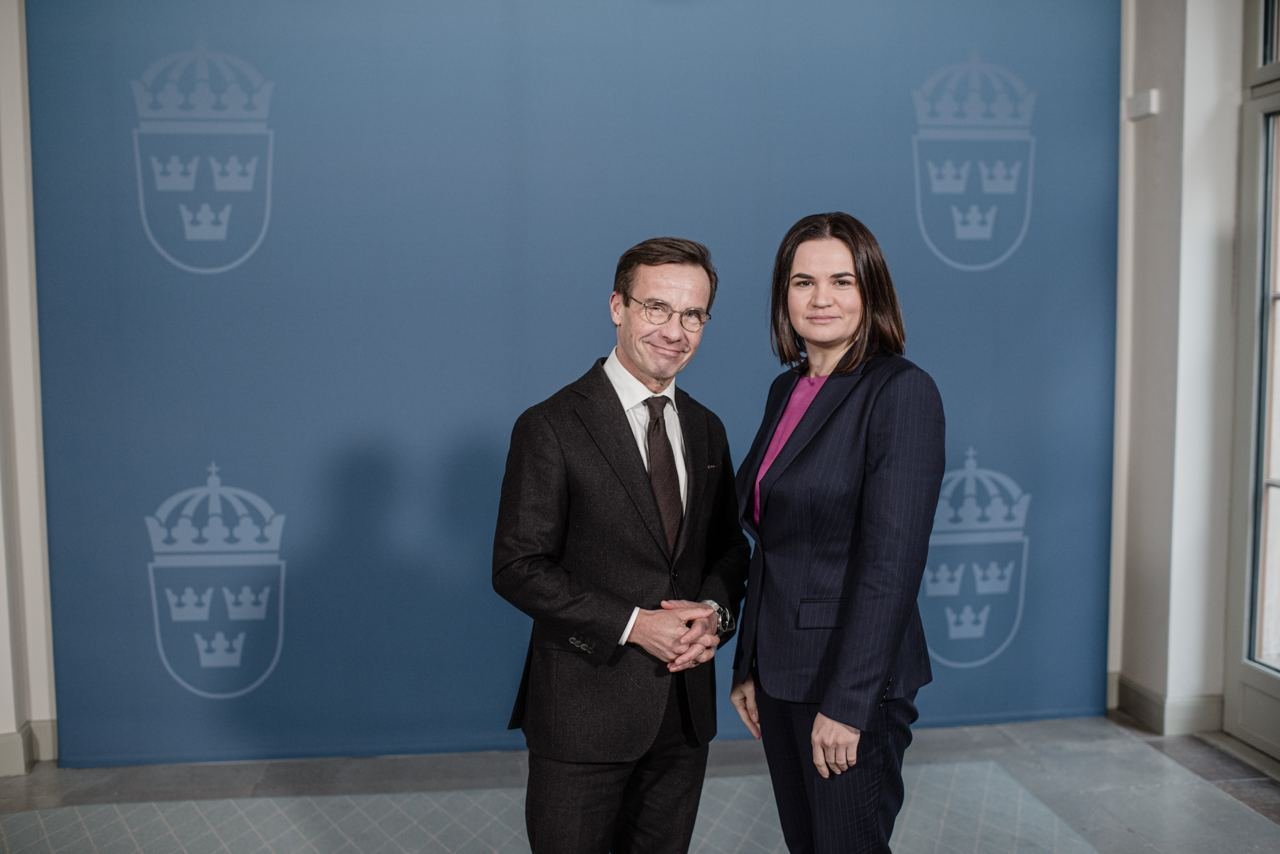 Minister for Foreign Affairs Tobias Billström assured Sviatlana Tsikhanouskaya that Sweden's support for Belarus would be a priority during the EU presidency. They discussed measures to prevent the deployment of Belarusian troops for the war and hold the regime accountable through international instruments. Sviatlana Tsikhanouskaya urged Sweden to unfreeze its aid to Belarus, which was reduced after 2020, and use it to support the repressed. Ms. Tsikhanouskaya thanked Swedish diplomats working in Minsk and Vilnius for their work and called for strengthening bilateral diplomatic ties.
With Minister for Migration Maria Stenergard, Sviatlana Tsikhanouskaya discussed international protection for Belarusians who fled to Sweden. According to official statistics, only 3% of Belarusians' requests for political asylum are granted. Ms. Tsikhanouskaya asked for a solution for Belarusians fleeing from repression. She also suggested establishing a working group on migration issues involving the Belarusian diaspora and called for continuing visa issuance in Minsk.
Sviatlana Tsikhanouskaya spoke at a rally in support of Ukraine in downtown Stockholm. Swedish, Ukrainian, Polish, and Lithuanian politicians and parliamentarians joined the rally. "Today two tyrants, Lukashenka and Putin, hold my country hostage. Today the dictators use my beloved Belarus in their crimes against Ukraine, and thousands of people are imprisoned or exiled", Ms. Tsikhanouskaya said in her speech.
Sviatlana Tsikhanouskaya also met with Stockholm City Council President Olle Burell to discuss support for Belarusian cultural initiatives and projects.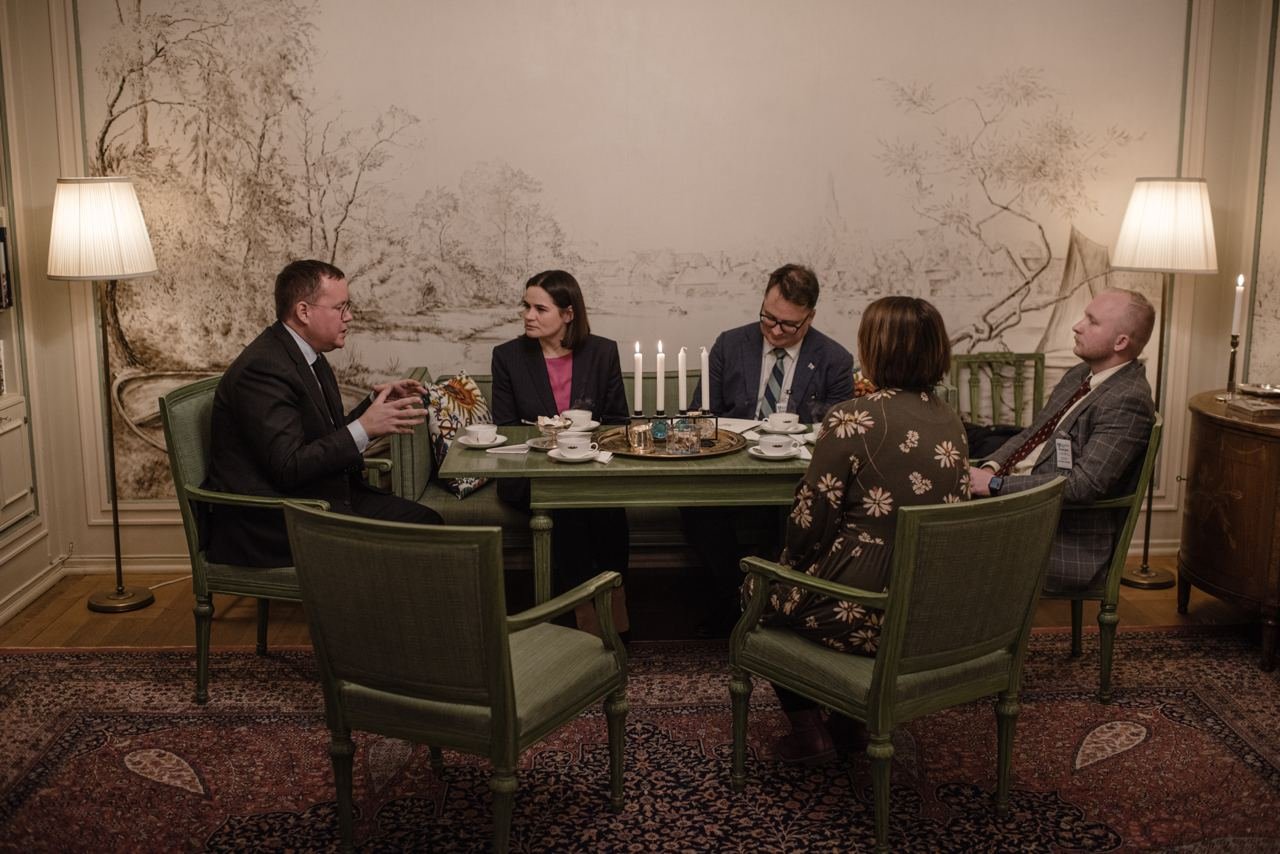 Sviatlana Tsikhanouskaya met with Belarusians of Sweden.
The Belarusian leader visited the Raoul Wallenberg Monument to honor the memory of the Swedish diplomat who saved the lives of tens of thousands of Jews during the Holocaust.
Source: Sviatlana Tsikhanouskaya