Ms. Tsikhanouskaya has concluded her first official visit to Canada.
The National Leader of Belarus met with Prime Minister Justin Trudeau, Foreign Minister Mélanie Joly, Defense Minister Anita Anand, and Senate Speaker George J. Furey. She addressed MPs and spoke to experts and students. Sviatlana Tsikhanouskaya also met with Ivonka Survila, President of the Rada of the Belarusian Democratic Republic, and spoke at a panel discussion at the Halifax International Security Forum.
Here are the results of Ms. Tsikhanouskaya's meetings.
Following the visit, Canada imposed sanctions against 22 officials and 16 companies for supporting the war against Ukraine. Among those sanctioned are Belteleradiocompany, Belneftekhim, 558 Aircraft Repair Plant, Synesis, Bremino Group, the Presidential Sports Club, as well as the regime's propagandists, officials, and Lukashenka himself.
By the end of the year, Canada will consider a support package for civil society. The country's assistance to women's initiatives, human rights defenders, the media, and the Chatham House Belarus Initiative, which conducts public opinion polls in Belarus, has already amounted to 3 million Canadian dollars.
Canada will expand the parliamentary group of Friends of democratic Belarus. It will be conducting official communication between the Parliament of Canada and the democratic forces of Belarus.
Canada will raise the Belarusian issue in the G7, OSCE, and UN to prevent Russia's further takeover of Belarus, as well as bring Lukashenka to justice for terror in Belarus and war crimes against Ukraine.
Sviatlana Tsikhanouskaya and Ivonka Survila discussed the need to support the Belarusian diaspora, both in Canada and around the world, as well as the importance of joint efforts to defend Belarus' independence.
Ms. Tsikhanouskaya suggested launching and supporting a rehabilitation program for children of political prisoners similar to those for children affected by the consequences of the Chornobyl catastrophe, as well as internships and scholarships for Belarusians. The Belarusian leader urged Canada to provide winter clothes and equipment to Belarusian volunteers in Ukraine.
Sviatlana Tsikhanouskaya also urged Canada to recognize the Lukashenka regime as a sponsor of terrorism and the KGB and GUBAZiK as terrorist organizations, as well as hold hearings on Belarus in both chambers of parliament.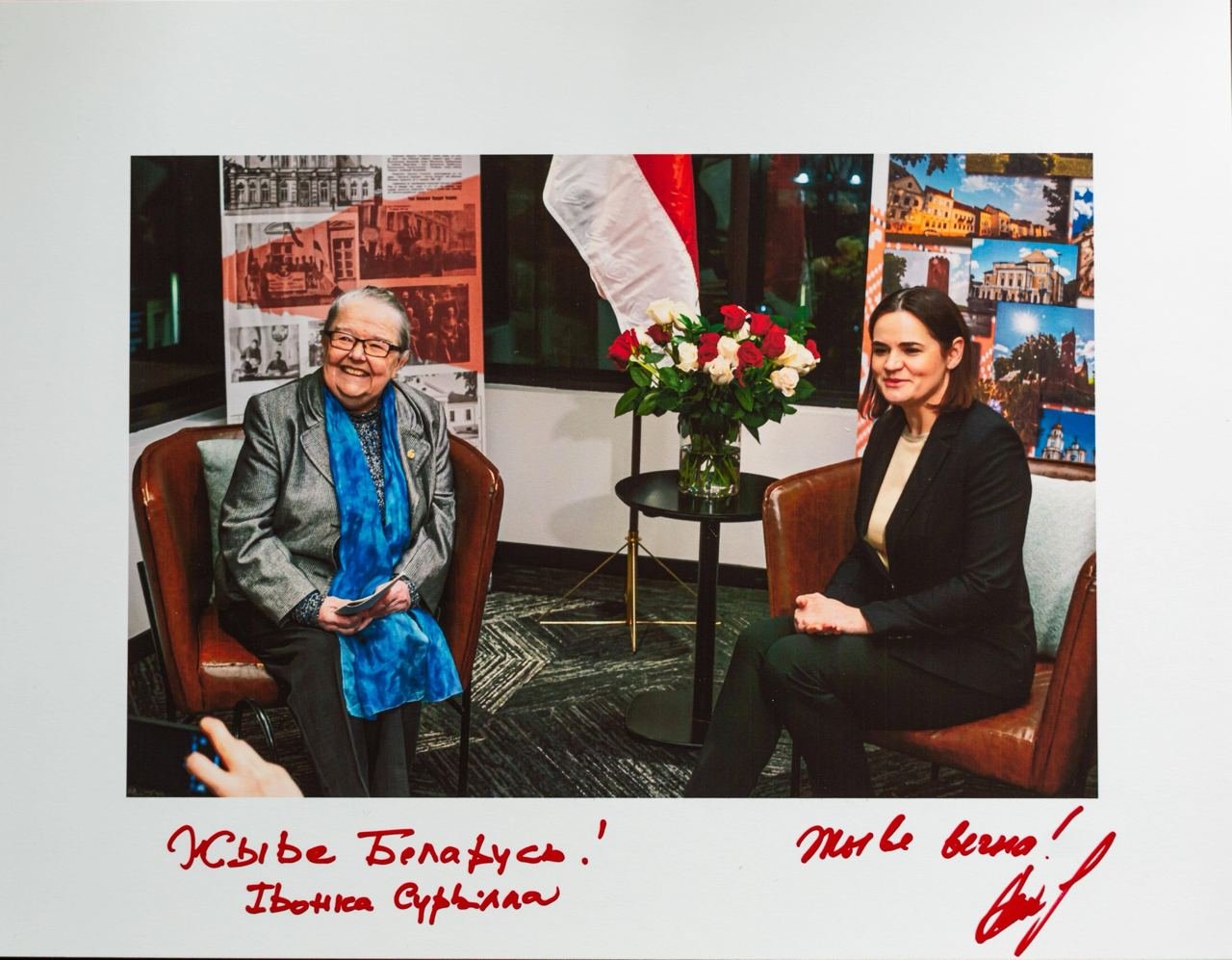 Source: Sviatlana Tsikhanouskaya