Alina Koushyk is a Belarusian journalist, coach, TV host and director. She has a degree in history and has founded numerous social projects. For the past 15 years, she has worked at Belsat TV, where she was the host of the Belsat Studio, PraSvet and 54% shows. In addition, Alina co-founded the Center for Belarusian Solidarity in Warsaw and InBelKult 2.0, as well as a club of Belarusian women in Warsaw. She masterminded the Belarusian business map www.bymapka.me. (Alina ran the first culinary blog in Belarusian)
Within the Cabinet, Ms. Koushyk will be:
Creating the National Revival strategy for Belarus.
Promoting knowledge of history, culture and the Belarusian language.
Developing reforms in culture, education, and mass media.
Coordinating the work of institutes and initiatives on education, history and culture.
Counteracting informational aggression.
Alina's strategic objectives will include promoting cooperation with international partners, embassies, and international cultural organizations to increase support for Belarusian culture, education, and history. Also, Alina will focus on creating working commissions for the revival of the Belarusian language, historical memory and monuments, as well as heraldry.
Welcome to the team!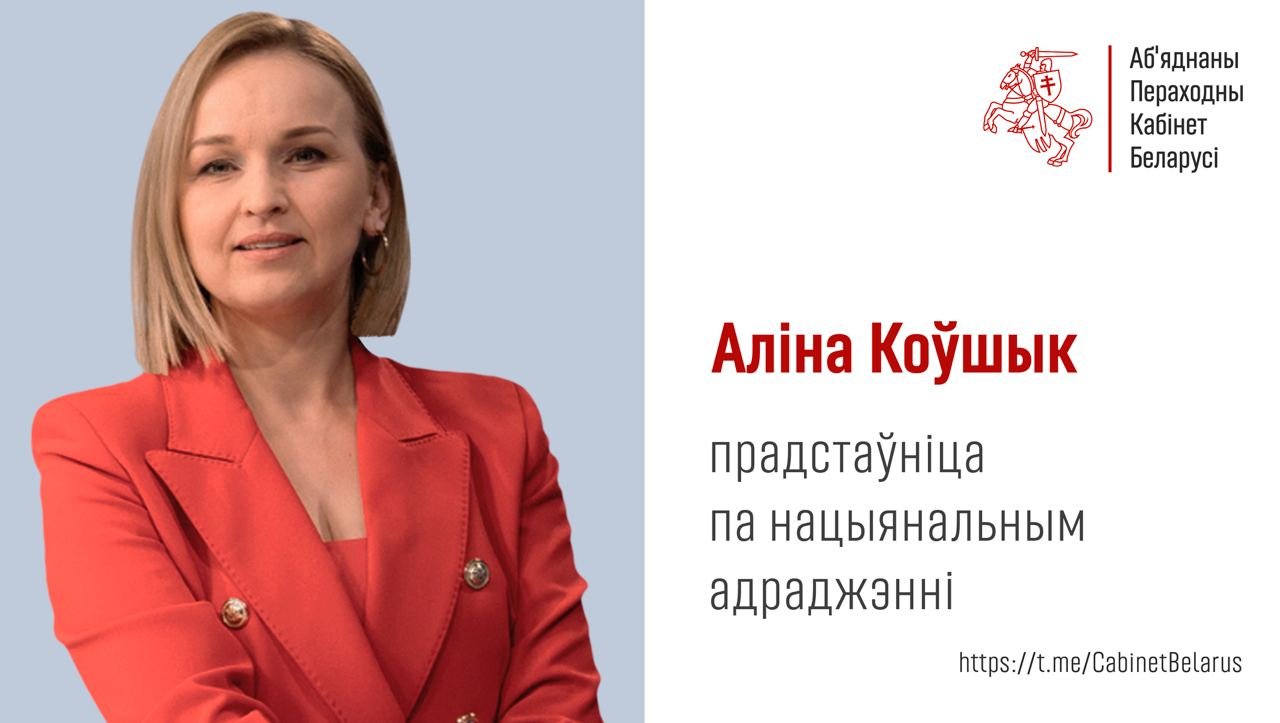 Source: Sviatlana Tsikhanouskaya