Leader of Democratic Belarus Sviatlana Tsikhanouskaya calls on you to join the Day of Solidarity with Belarus on August 9th, 2022. On this day, Belarusians mark the second anniversary of the peaceful uprising after the stolen Presidential election of August 2020. Despite 2 years of continuous repression, Belarusians continue underground resistance and help Ukraine in its fight against Russian aggression. Join us in celebrating their bravery and resolve by posting on your social media (media kit attached), writing a letter to a political prisoner, pinging your local representative to speak or joining a local rally of Belarusian diaspora.
Ms.Tsikhanouskaya invites Governments and Parliaments, NGOs and initiatives, journalists and influencers, diaspora groups, and business people to use this day to express their solidarity with those in Belarus who labor for democracy.
On August 8-9th, the Belarusian democratic forces will hold the Congress of New Belarus in Vilnius. The Congress will serve to reflect on the past two years of Belarusian resistance, but also to adjust the strategy and structure of the democratic forces.
We also plan to hold a series of events in Belarus, Vilnius, Warsaw, and across the world to celebrate the heroism of Belarusians.
If you are tweeting, posting, or writing about Belarus, use hashtag #standwithbelarus.
What you can do on August 9:
Belarusian diaspora: Conduct rallies, concerts, and public events.
Local authorities and city mayors: Project the national colors of Belarus, white and red, on the facades of public buildings. Fly the national flag on facades and in windows. Hold receptions in honor of Belarusians.
Media and digital Influencers: Raise awareness. Conduct and publish interviews with Belarusian political leaders, journalists, and those with family members who have faced repression. Publish photographs, videos, and articles in support of Belarus with the hashtag #StandwithBelarus.
Parliamentarians, politicians: Make statements expressing solidarity with Belarus. Initiate and pass resolutions in support of Belarus. Inaugurate letter-writing campaigns to political prisoners or become patrons of political prisoners.
School or university professors: Organize a lecture or discussion about Belarus and current regional developments for your academic institution. Organize a letter-writing campaign for Belarusian political prisoners.
Think tanks and academia: Organize public, virtual, hybrid, or offline events on the crisis in Belarus. Publish memoranda with possible solutions and suggestions for the international community.
All friends of Belarus: Support Belarusians by donating to funds helping political prisoners and their families, such as A Country to Live In, BySol, #BY_help, or by sending them a letter of support. You can find addresses and additional information on Viasna96 website.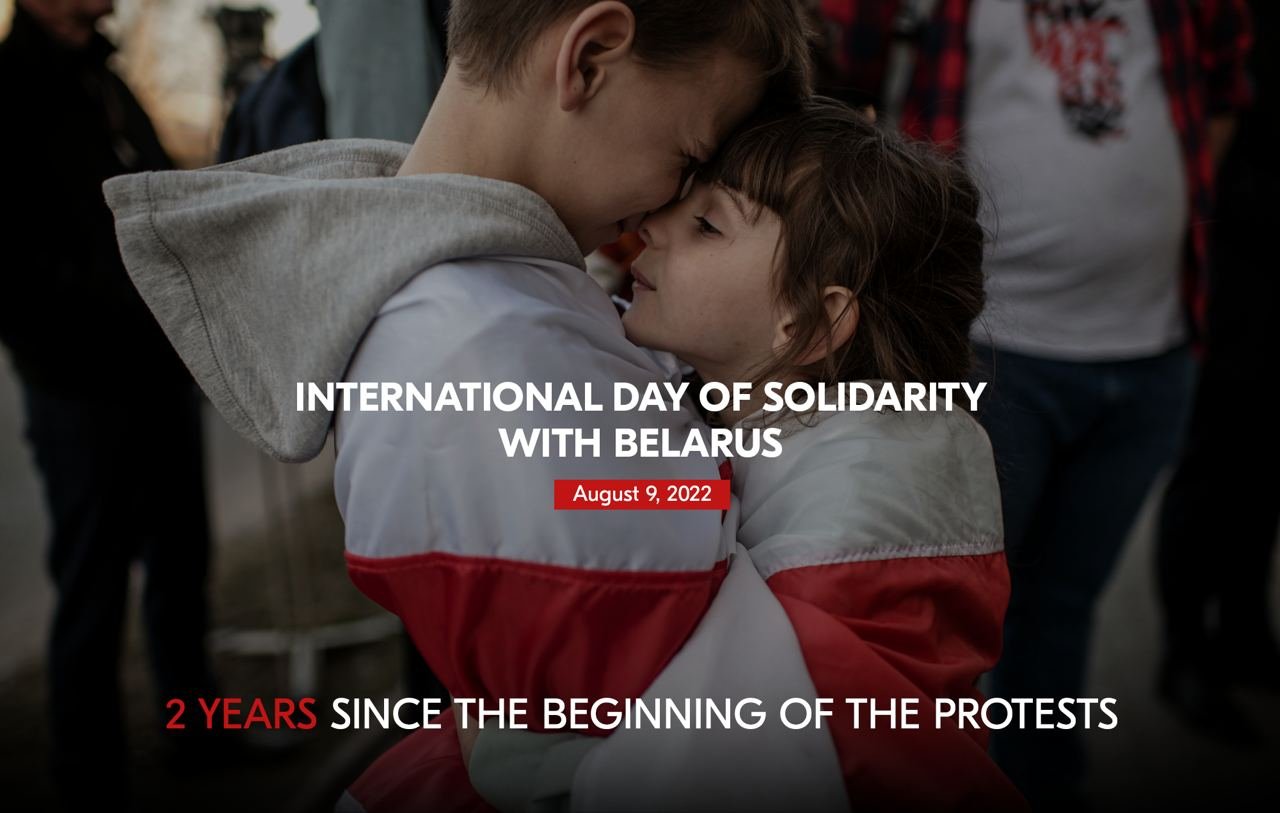 Source: Sviatlana Tsikhanouskaya