Today, February 3, Sviatlana Tsikhanouskaya held an online meeting with representatives of "For a Democratic Belarus" interfractional association of the Verkhovna Rada of Ukraine. The association includes deputies of the parties "Servant of the People" Arseniy Pushkarenko, "European Solidarity" Sofiya Fedyna, "Voice" Kira Rudik and Inna Sovsun. The chairman of the association is Oleksiy Honcharenko from "European Solidarity".
Ms. Tsikhanouskaya thanked deputies for the support of Belarusians and the association's efforts in promoting the Belarusian issue. She also stressed the importance of non-recognition of Lukashenka as a president by the Ukrainian media.
Sviatlana Tsikhanouskaya also stated her position on the military threats, suggested ways of further cooperation and conveyed the demands of the Belarusian diaspora in Ukraine. Ms. Tsikhanouskaya had held a special call with the diaspora the day before – on the anniversary of Vital Shyshou's death. He was killed exactly six months ago.
During the meeting, Sviatlana Tsikhanouskaya emphasized the importance of:
not allowing the regime to separate Belarus and Ukraine. Belarusians consider Ukrainians fraternal people, as both nations share a common history. S. Tsikhanouskaya stressed that any attempts to start a conflict between the countries are doomed, and the independence of Belarus and Ukraine should not even be questioned;
terminating cooperation between the Security Service of Ukraine, the Ministry of Internal Affairs, the Prosecutor General's Office of Ukraine – and the "law enforcement" bodies of Belarus;
introducing temporary protection status for those who were forced to leave Belarus for Ukraine, provided for by the Law of Ukraine "On Refugees and Persons in Need of Additional or Temporary Protection";
temporary excluding administrative liability for Belarusians who had to cross the border of Ukraine illegally for transiting to other countries;
making concessions in the issue of document verification and apostilles, because for many relocated Belarusians, returning to Belarus or contacting the embassy is not safe;
supporting Belarusian NGOs and media that continue to work in exile, as they need assistance in registering associations and legal entities.
Ukrainian MPs stressed that they expect Ukraine to join the EU sanctions. They also discussed with Tsikhanouskaya the issue of creating a support group for Belarus in PACE. Both PACE resolutions on Belarus grant such a possibility, but no steps have been taken so far. The deputies suggested initiating a hearing or meeting on Belarus during the April session of PACE and inviting Sviatlana Tsikhanouskaya there.
The deputies also claimed that Ukrainians do not consider Lukashenka a legitimate representative of Belarusians, and that the regime does not equal Belarus.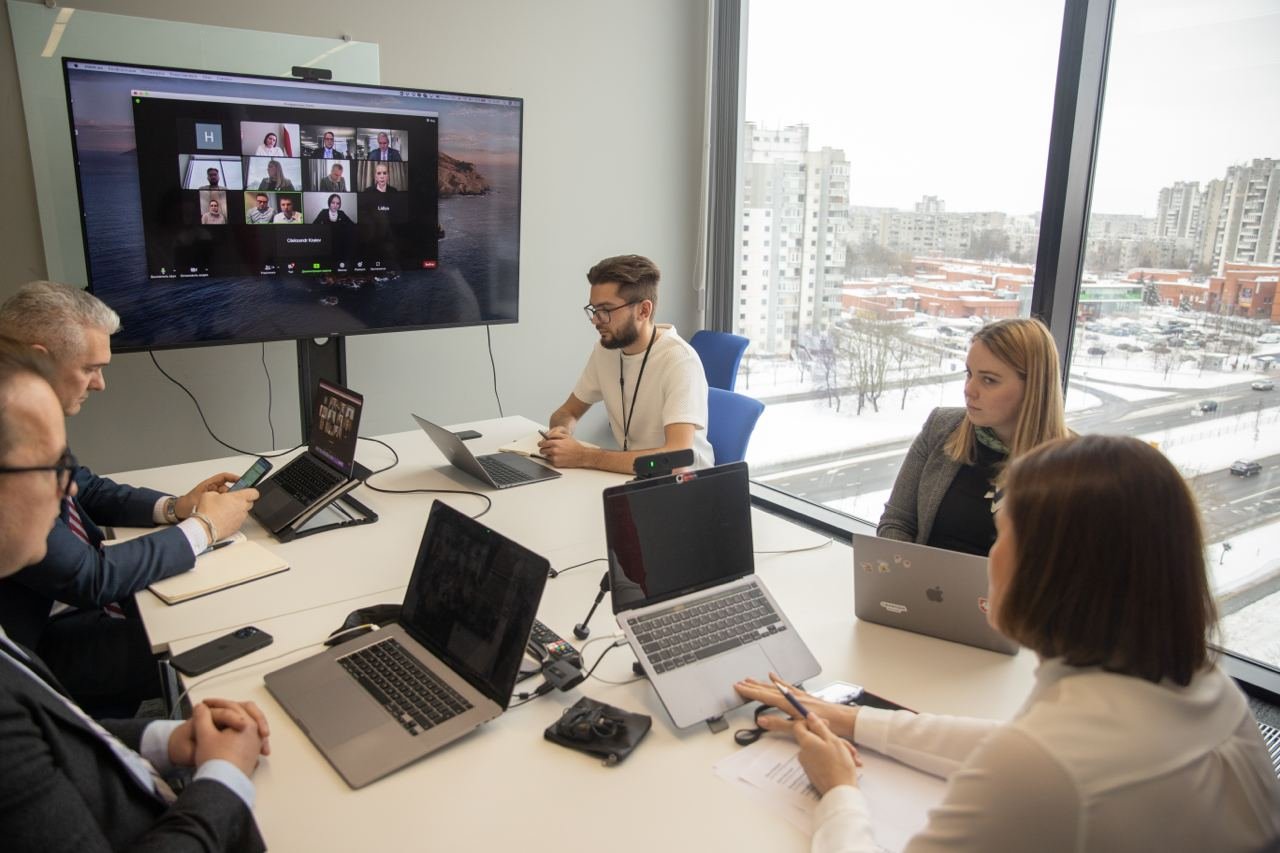 Source: Sviatlana Tsikhanouskaya