Since the beginning of Russian aggression against Ukraine, demonstrations in solidarity with the people of Ukraine have been held around the world every day. Representatives of Belarusian diasporas take an active part in them.
The referendum day in Belarus on 27 February 2022 was no exception. Due to the fact that the Lukashenko regime deprived Belarusians living abroad of the opportunity to vote, protests were held at the closed doors of Belarusian embassies in France, UK, Belgium, Lithuania, Poland, and other countries. Condemnation of participation in the war with Ukraine, support for political prisoners, illegitimacy of the Lukashenko regime were the main topics of the delivered speeches. In Belgium, a solidarity rally was held jointly with representatives of Ukraine. Someone swapped flags next to the Belarusian embassy in Lithuania. An official red-and-green flag disappeared, and white-red-white Belarusian and yellow-blue Ukrainian flags were hung in its stead.
In most central cities of Europe, the US, Canada and Japan, numerous representatives of Belarusian diasporas took to the streets under white-red-white flags to protest against Russia's aggression, to express their solidarity with the Ukrainian people, and show that ordinary Belarusians have nothing to do with the actions of the Lukashenko regime. Belarusians are actively involved in charitable collections for Ukrainians, offering housing and assistance to refugees.
In Belarus, outrage over military actions led to the most massive protests as of recently. More than 800 people were brutally detained.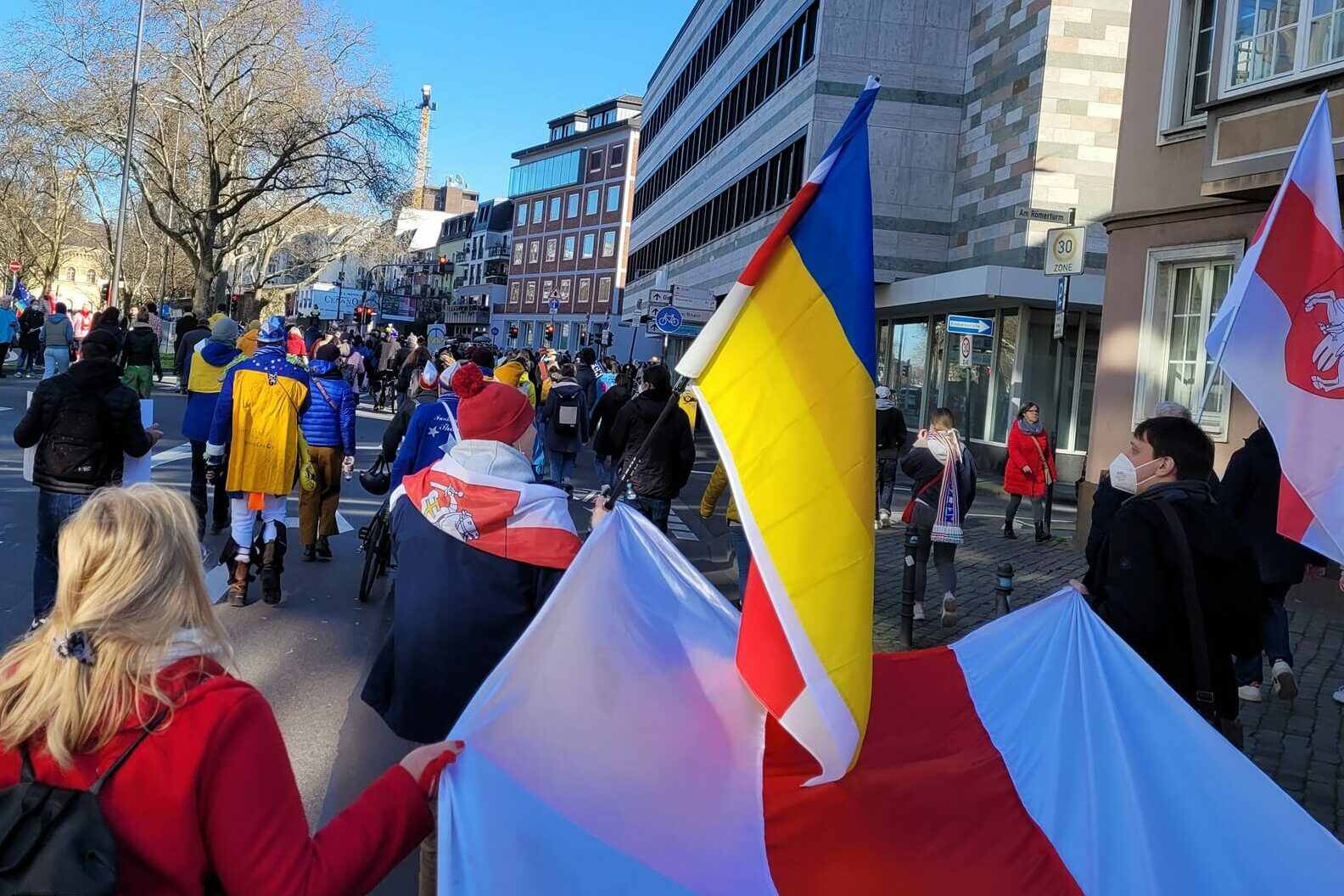 Source: Voice of Belarus