During the meeting, Ms. Tsikhanouskaya and President Nauseda:
– Agreed to continue coordinating actions on the issue of pressure on the Belarus regime. They find it important to close the loopholes in the sanctions and seek a way to stop the transit of sanctioned products through the Baltic countries. The EU is developing the 6th package of sanctions now;
– Discussed joint events dedicated to the year of Francisak Skaryna – 2022 marks 500 years since the first printing in the Grand Duchy of Lithuania. Ms. Tsikhanouskaya also proposed to organize events in Vilnius for Belarus Freedom Day on March 25th. Tsikhanouskaya is planning to join the liturgy in honor of Skaryna and the beginning of the book printing, which will be held across Belarus, Lithuania, the Czech Republic, and Poland on January, 20.
The meeting was held at the Presidential Palace in Vilnius. Ms. Tsikhanouskaya thanked President Nauseda and the Lithuanian government for supporting relocated Belarusians, independent media, organizations, and businesses that have moved to Lithuania and continue to work here. The Belarusian leader also noted Lithuania's assistance in the safety of activists and journalists who fled from Belarus.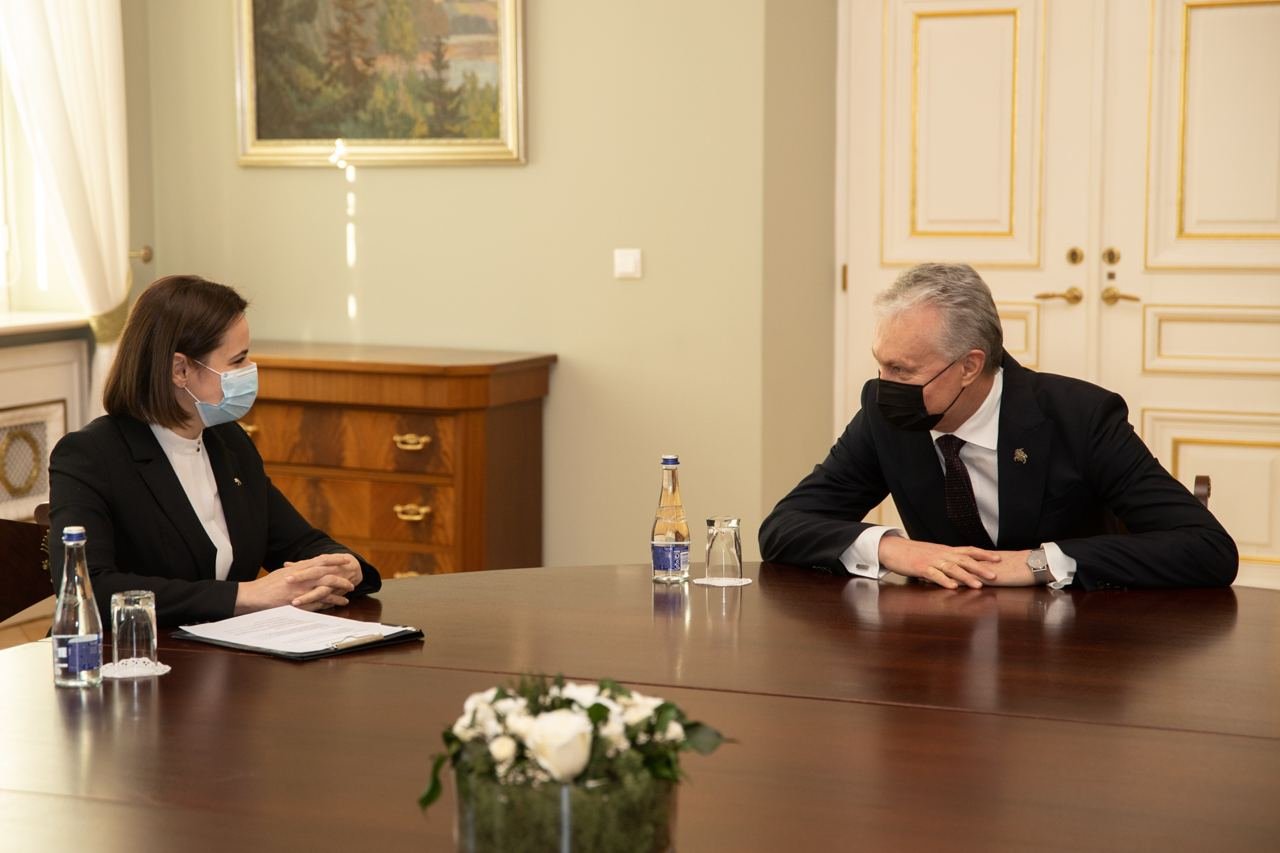 Source: Sviatlana Tsikhanouskaya