On December 16, Sviatlana Tsikhanouskaya held an online meeting with the Minister of Foreign Affairs of Norway Anniken Huitfeld.
The issue of the cooperation of Norway's Yara with Belaruskali was discussed. Despite the US sanctions imposed on the Belarusian state enterprise that came into force this month, as well as the new sanctions against the Belarusian Potash Company, Yara has not abandoned Belarusian potash. Tsikhanouskaya met Huitfeld's understanding and noted that the people of Belarus consider cooperation with the regime's "wallets" unethical.
At the meeting, Ms. Tsikhanouskaya:
– thanked Norway for its vocal position and declaration to join the fifth package of EU sanctions despite not being a member state. The Leader of democratic Belarus stressed the importance of closing sanctions loopholes and stepping up pressure on the regime;
– noted the significance of Norway's participation in the launching of the Vienna Mechanism at the OSCE;
– as Norway is a current member of the UN Security Council, Ms. Tsikhanouskaya urged Norway to raise the Belarusian issue at the UN and give consideration to the creation of an international tribunal for the crimes of the regime;
– called Norway to maintain its support for the independent media, civil society, human rights defenders, students, and academics. To date, Norway supports European Humanities University (EHU), European College of Liberal Arts in Belarus (ECLAB), the Norwegian Helsinki Committee, the Human Rights House, as well as, through grants, media and culture. Besides, Norway took an active role in the launching of the International Accountability Platform for Belarus aimed at gathering evidence of the regime's crimes.
The Belarusian leader also reinforced the need to diplomatically isolate the regime and prevent contact with its representatives until the demand of the Belarusian people to release all political prisoners is met.
Sviatlana Tsikhanouskaya already met with Ms. Anniken Huitfeld, who then was the chair of the Norwegian Parliament Committee on Foreign Affairs and Defence, in August.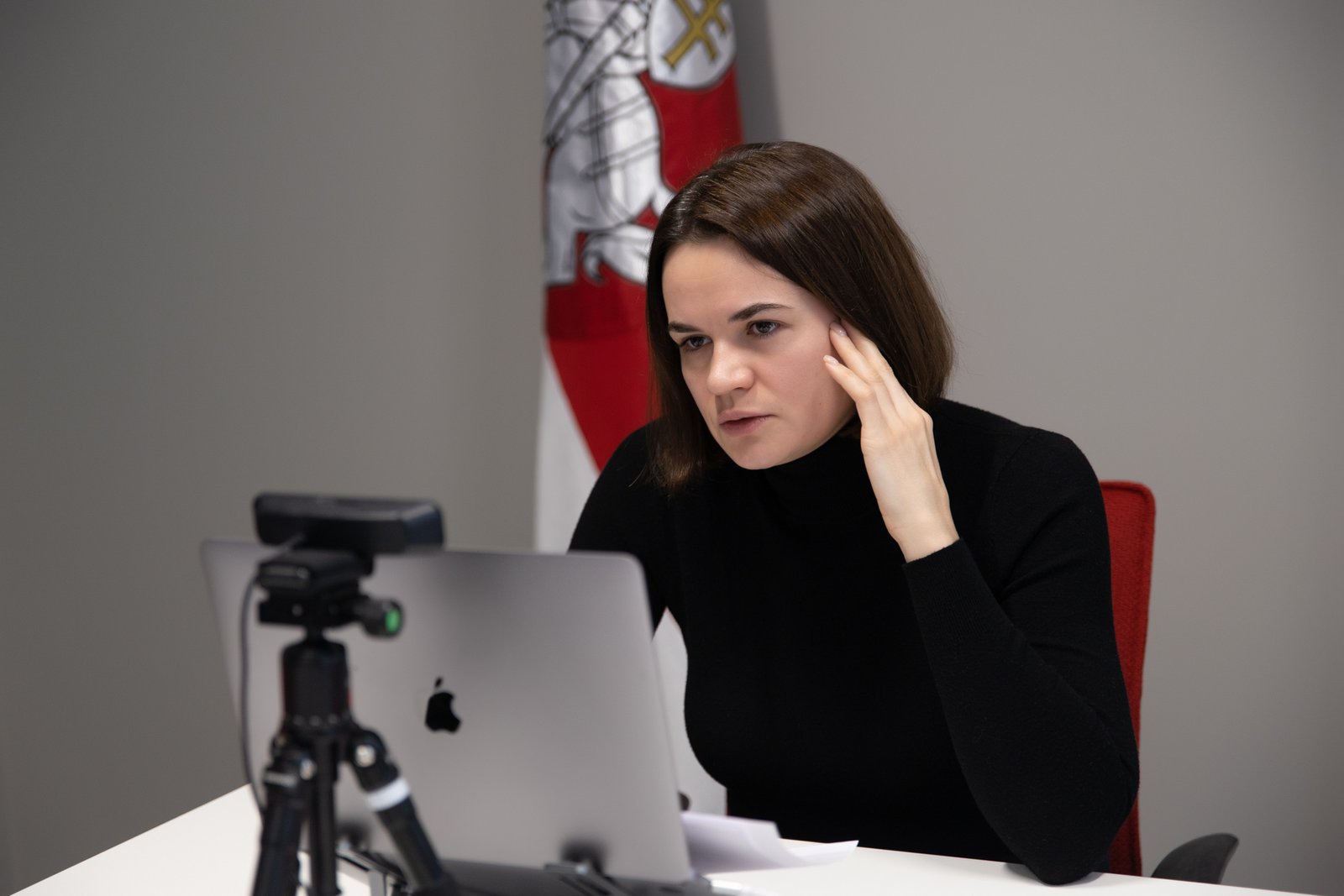 Source: Sviatlana Tsikhanouskaya