Russian police detained two Belarusian fans. They hung the national white-red-white flag during Belarus vs Switzerland beach soccer match at the Luzhniki stadium in Moscow.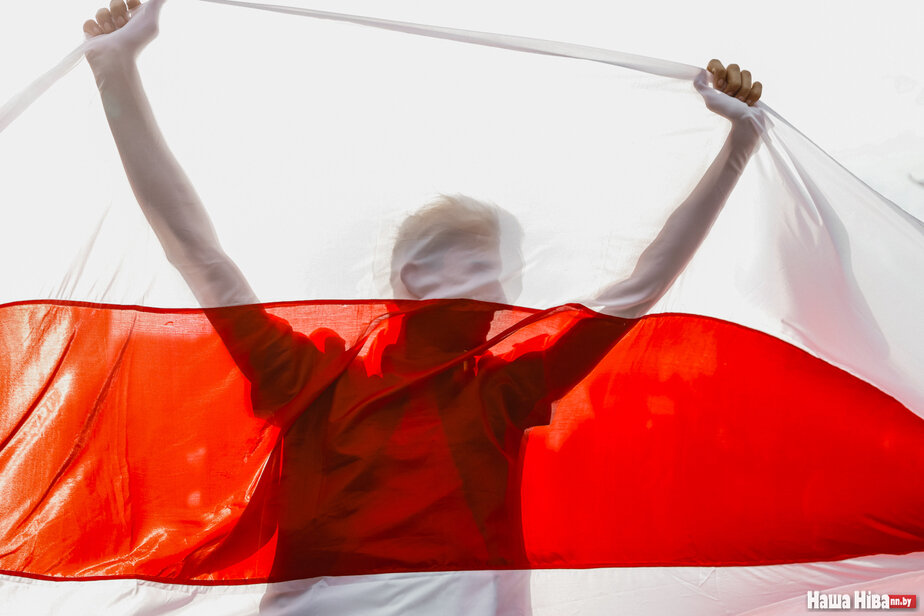 The national white-red-white flag has become a symbol of Belarusian protests following the 2020 presidential elections. Photo: Nasha Niva
The fans are charged with displaying unregistered symbols at a sports event. Police drew up a protocol under the article on violation of the rules of behavior during official sports competitions (Article 20.31 of the Administrative Code). The Belarusians were kept in police custody overnight, a court hearing is to take place tomorrow.
Source: Voice of Belarus